Leslie Mesnick, Principal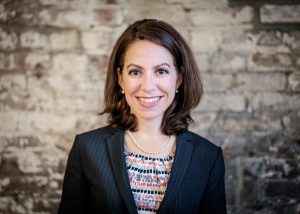 Leslie has approximately 23 years of environmental consulting experience serving as Project Director, Project Manager, and Deputy Project Manager for a variety of complex and high-profile transportation, infrastructure, and Brownfields redevelopment projects. Her capabilities include: project management, environmental review, permitting, interagency coordination, public outreach, and consensus-based mitigation. She has led many successful agency and community engagement programs for large and controversial transportation projects. Her recent projects required the preparation of EISs, permit applications, public involvement programs, and technical studies for various clients in New York, New Jersey, Pennsylvania, Maryland, and Connecticut. Leslie has expertise in natural resources permitting and environmental reviews performed in accordance with NEPA, SEQRA, CEQR, and NJ EO215. Leslie earned her M.S.E. in Environmental Engineering from the University of Pennsylvania and her B.S. in Environmental Systems from Cornell University.
Julianne Yee, Senior Environmental Planner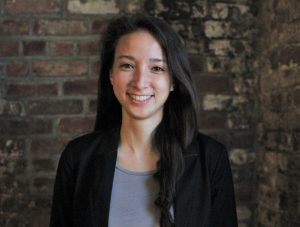 Julianne has more than six years of experience in environmental review. She has served as Deputy Project Manager and has contributed to environmental review of projects that span throughout New York City and the northeast region in accordance with NEPA, SEQRA, and CEQR. Julianne's recent projects have included preparation of feasibility reports, environmental screenings, Environmental Impact Statements, Environmental Assessments, and Environmental Assessment Statements. Julianne is proficient in a multitude of analyses, including those in the technical areas of land use, zoning, and public policy; community facilities and services; open space; public health; environmental justice; neighborhood character; Section 4(f); mitigation; and alternatives. Julianne has also spearheaded robust public outreach efforts (including unique STEM educational programs) and prepared stakeholder engagement and agency coordination materials.
Wesley Rhodes, Senior Environmental Planner
Wesley has nearly six years of experience working on a range of projects related to multi-modal transportation, urban resilience, sustainable economic development and land use, and community planning, both domestic and abroad. He has worked in both project lead and support roles on a variety of transportation plans including long-range regional plans, transit corridor and access management studies, complete streets initiatives, and transportation resiliency plans. He has worked extensively with local governments to provide technical expertise in support of local planning efforts and aided in their applications for federal transportation grants. His work on these projects includes technical plan writing, technical analysis utilizing GIS, as well as community outreach and stakeholder engagement with the public, nonprofits, academics, government employees, and elected officials among others. Throughout his career he has worked to build coalitions and implement creative urban solutions in the pursuit of more resilient regions, cities, communities, and people. Wesley earned his M.S. in Urban Planning from Columbia University in the City of New York and his B.S. in Urban Studies from Tennessee State University.
Louise Cafiero, Environmental Planner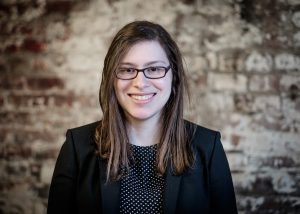 Louise has in-depth experience in environmental review, public outreach, and technical analyses. She has conducted various environmental analyses in accordance with the National Environmental Policy Act (NEPA), New York State Environmental Quality Review Act (SEQRA), and the New York City Environmental Quality Review (CEQR). Louise recently performed a complex community facilities analysis for a large rezoning project, including a multi-district school capacity assessment, and detailed studies of potential impacts to medical facilities, libraries, community services, and more. She managed an enormous public comments database for a separate project with substantial community opposition. In that capacity, she was responsible for logging, categorizing, and summarizing more than 700 public comments. In addition to her project responsibilities, Louise plays a pivotal role in the firm's day-to-day operations, proposal pursuits, workload organization, invoice preparation, and office management. Louise is known for bringing patience, enthusiasm, and technical acumen to each assignment.
Jessica Cohen, Junior Environmental Planner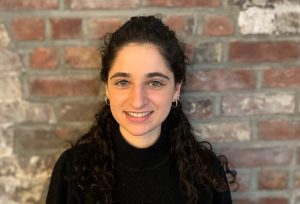 Jessie has wide-ranging experience in stakeholder engagement, environmental conservation, and program management both in the United States and abroad. In past roles, Jessie has developed community engagement materials and supported event logistics planning focused on developing creative solutions to address the relationship between climate change and global health. She has applied various methodologies to assess and reduce environmental impact at public events, and developed extensive knowledge of environmental ethics, corporate social responsibility, and strategies for a sustainable transition to address climate change. In addition, Jessie has contributed to academic research on urban climate adaptation and climate change vulnerabilities and building urban resilience. Her recent assignments at The Calladium Group have included developing stakeholder engagement materials, such as newsletters and fact sheets, to keep community members informed of project developments. Jessie received her B.A. & Sc. in Environmental Sustainability and Political Science from McGill University.
Jessica Zanca Woreth, Senior Project Manager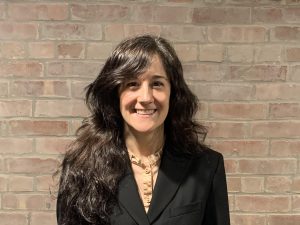 Jessica Zanca has more than 17 years of experience in land use, zoning and public policy analyses as well as comprehensive planning and waterfront revitalization. She also specializes in regulatory compliance including environmental review and assessments and coastal zone consistency analyses. She serves as Project Manager on a wide variety of projects in conformance with the SEQRA, NEPA, and CEQR. Her project roles include: preparation of analyses for Environmental Impact Statements, Environmental Assessments, and land use plans; review of staff analyses and work products; and evaluation and/or preparation of support documents, reports, and regulatory applications as well as coordination and organization of outreach to advisory committees, the public at-large, and project specific regulatory agencies. Jessica is proficient in using Geographic Information Systems (GIS) software for land use and zoning analyses.
Yvette Kleinbock, Junior Environmental Planner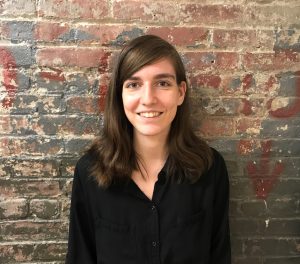 Yvette is a junior environmental planner and stakeholder engagement specialist with experience in community outreach and transportation planning. Yvette has developed public facing materials, managed large datasets and worked with internal and external stakeholders to advance the accessibility of urban and transit environments. Yvette's responsibilities include developing engaging and public-friendly project stakeholder outreach materials, such as presentations, newsletters, graphics, interviews, and fact sheets; and regularly collaborating with clients and project team members. Yvette received her B.A. in Urban Studies, with a concentration in Architecture, and Women's, Gender & Sexualities from Barnard College in 2019.